City of Salmon Mayor, Leo Marshall
Mayor Leo Marshall is beginning his 19th year of service on the City Council. He was first appointed to fill a vacated seat on the council in 2001 then continued to serve through winning subsequent general elections. He became City Mayor in 2010 when he was appointed to fill a vacated mayoral position.
Mayor Marshall is a native of Salmon and has literally been a voice in the community for 40 years, over the airwaves of KSRA Radio.
As a sales representative for the radio station, he works within the valley's business community on a daily basis which provides him with valuable insight into merchant concerns about the city's growth and economic development.
Phone: (208) 756-3214 / (208)940-1805
Fax: (208) 756-4840
Email: mayormarshall@custertel.net
Address: City Hall, 200 Main St., Salmon, ID 83467
Term Expires: January 2024
Councilor James "Jim" Bockelman
Jim Bockelman was first elected in 2011. In 2009 he was appointed to the newly formed Local Option Tax Commission where he served as chairman for six years.
In 1994 Jim moved to the Salmon area from Reno, Nevada where he was born, raised and worked at Harrah's Hotels and Casinos for 25 years. Jim's years at Harrah's started at an entry level daily rate and advanced through ever increasing levels of supervision and management experience which included all aspects of personnel management, day to day operations of different departments, budget formulation and implementation as well as the accountability and security of millions of dollars.
Since 1995 he has owned and operated the local ice manufacturing business. In 2008 he purchased and now operates a bottled water distribution company in Salmon.
Jim has three grown children and has over the years been involved with Salmon Hockey, Salmon Youth Baseball/Softball, the Rotary Club of Salmon and the Salmon High School Booster Club. Those involvements have nurtured the deep concern he has for the community. He believes that giving back to the community and supporting its not-for-profit organizations as well as commercial businesses is a must.
Phone: 208-940-1853
Fax: 208-756-4840
Email: arcticice@custertel.net
Address: 200 Main Street, Salmon, ID 83467
Term Expires: January 2024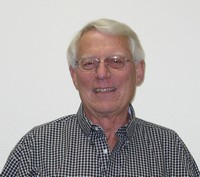 Councilor Russell "Russ" Chinske
Russ Chinske was elected to serve a four year term as City Councilor in the November 2013 election. He was then asked to fill a vacant seat on Council in January 2021, which he accepted. He was elected to serve a two year term beginning January 2022.
Term Expires January 2024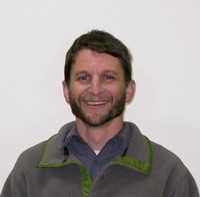 Councilor Margaret Glodowski
Margaret Glodowski moved to Salmon from Meridian, Idaho after retiring as a Respiratory Therapist. She has been in the area for nine years and continues to use her expertise as a Massage Therapist.
She was elected to a four-year term in the November 2021 election.
Term expires January 2026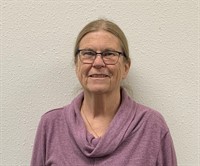 Councilor Neal James
Neal James will be starting his second four-year term as City Councilor. He was first elected to the current council in 2015 for his second round of service to the community. He was a City Councilor for 12 years in the late 1980's and early '90's and served as Mayor for two years.
He was born in the Shady Nook Hospital and raised in Salmon where he graduated High School in 1961 then went on to attend Idaho State University.
He is well acquainted with the local business world having worked for many years as a meat cutter for B&B Foods then as owner of the Salmon River Inn from 1995 to 2015. Neal is now retired and willing to get reacquainted with city government.
He firmly believes, "If you want to know what's going on, you have to get involved." He also believes it's important to have an opinion, as opposed to straddling the fence, since if you are wrong you can always change your mind.
City infrastructure is a primary concern for James as is being prepared for any system failures.
Term Expires: January 2024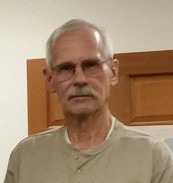 Councilor Todd Nelson
Todd Nelson's family moved to the Salmon area in 1956. He was employed by KSRA Radio in the 90's. He is currently employed by Salmon School District and is the technical advisor for the Salmon Television District. He has provided technical assistance to the City of Salmon, Lemhi County, the Salmon Arts Council and several other organizations in Lemhi County.
He was elected to serve a 4-Year Term beginning January 2022.
Term Expires January 2026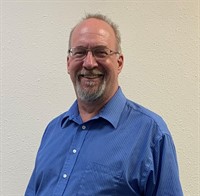 Councilor Fred Waidely
Fred Waidely, elected by city residents in November of 2017, is a returnee to the Salmon City Council.
Waidely first served on the council from early in 2011 through 2015. After a two year hiatus he was elected in November of 2017 to serve a four year City Council term. Fred was elected again in November of 2021 to serve another four year term.
In 2016, during his time away from the council, he and his wife Sue envisioned and successfully instigated the creation of a Veteran's Memorial Park in downtown Salmon.
Waidely likes being involved in the community and found his seven years with the local City Planning and Zoning Commission, prior to his service on the council, to be a very rewarding and educational experience. During the time he served on the commission the city's Comprehensive Plan was rewritten and work began on revising City Development Codes which have since been adopted. Waidely describes the Comprehensive Plan as the city's "Constitution" and the Development Code as what contains the laws to back up the Constitution.
Waidely was raised in Darby, Montana. His Naval career took him away from the area for over 20 years. He called himself, "…a career submarine sailor." Waidely in fact achieved the rank of Master Chief Petty Officer which equates to the most senior enlisted member of the U.S. Navy. He then went on to work for the Department of Defense until he retired in 1990 and returned to Salmon.
He currently serves as the City Council President.
Phone: 208-756-4183
Fax: 208-756-4840
Email: fred177@centurytel.net
Address: 200 Main Street, Salmon, ID 83467
Term Expires: January 2026